This project aimed to think about living differently. Building a house is expensive, and hard to change it later. Here I made a modular system that lets people design their homes and grow or reduce quickly as frequently as needed.
These residential units can be installed anywhere, but for my thesis project, I also designed a sample estate to show the working method of this system deeper.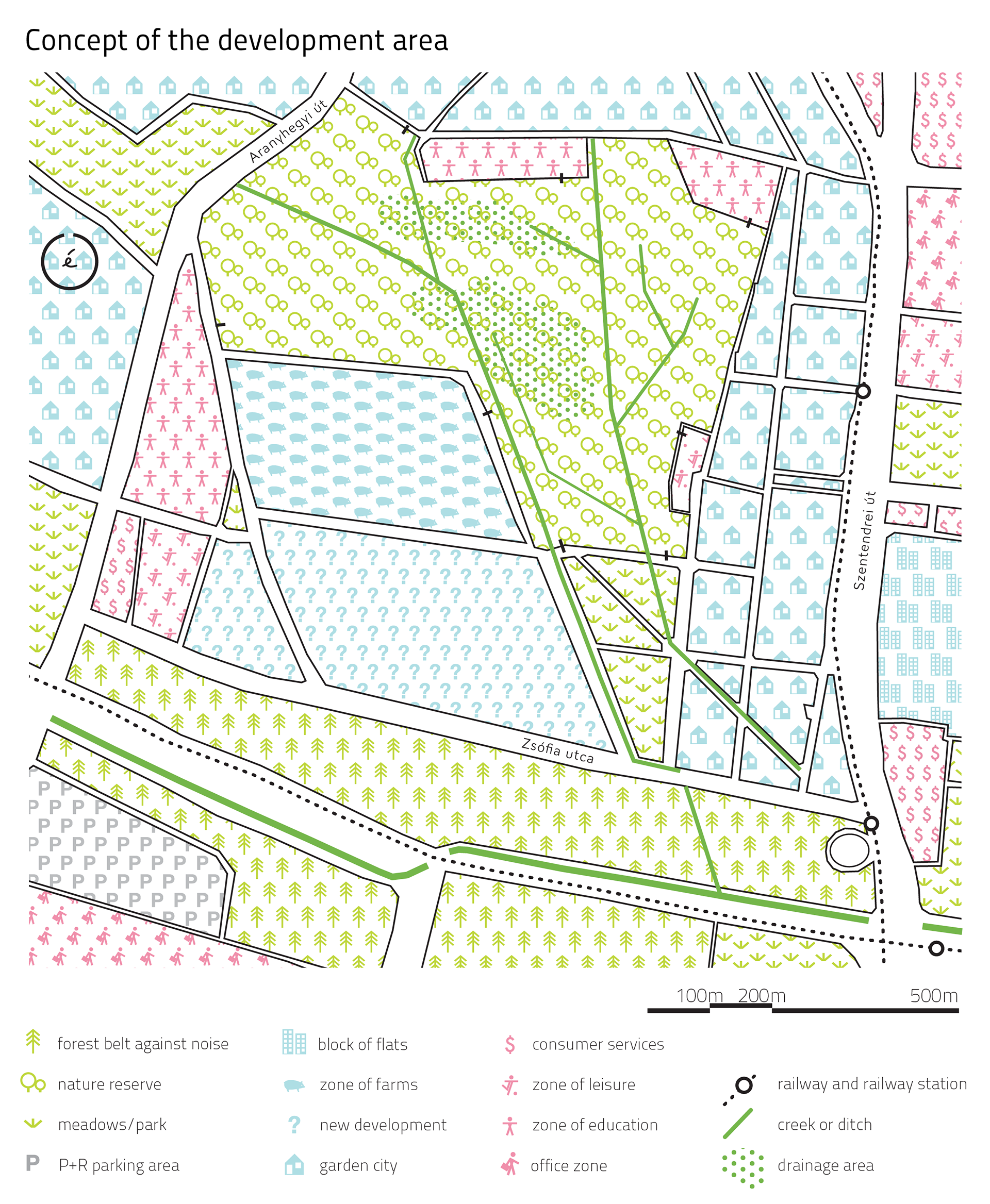 To design your own house, you can order the basic elements and accessories online. Basic elements are available in simple and double width and two different heights (and a shifting unit).
Inside, you have to decide between a few options: window or wall; room divider or open unit; corridor or full width; door or partition wall. You can order extras like a skylight, built-in furniture, and power outlets for each unit.
If you need, you will able to order or sell some parts next year.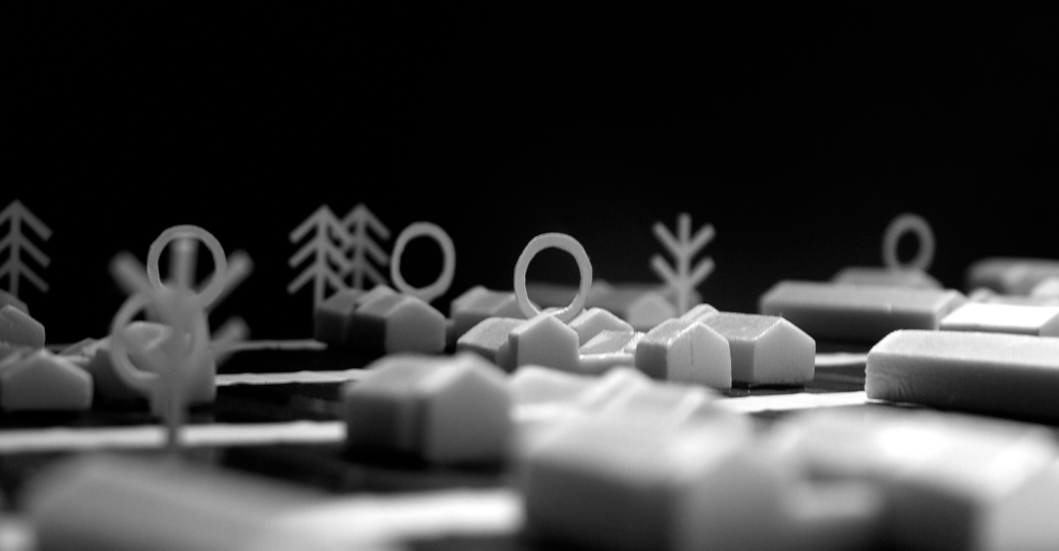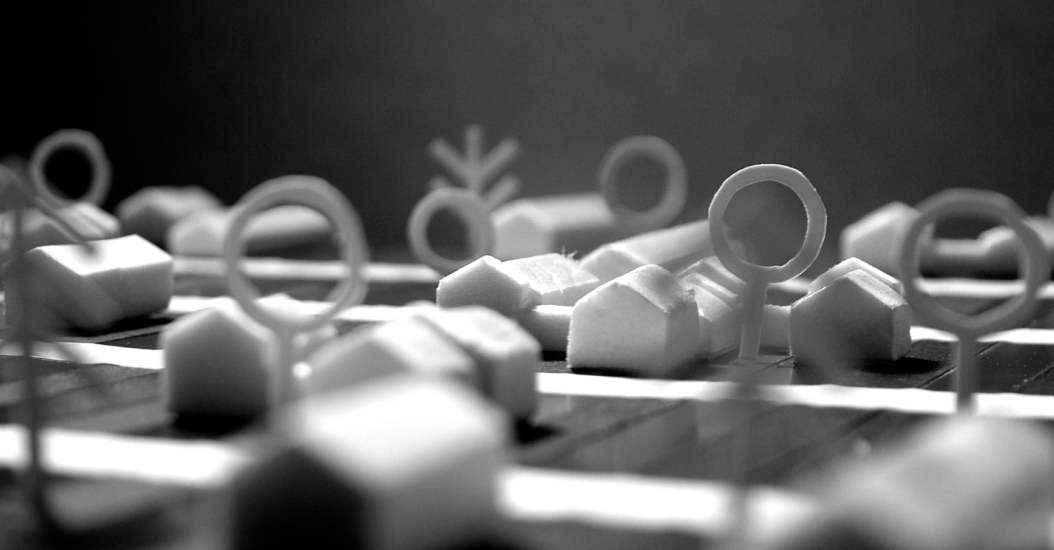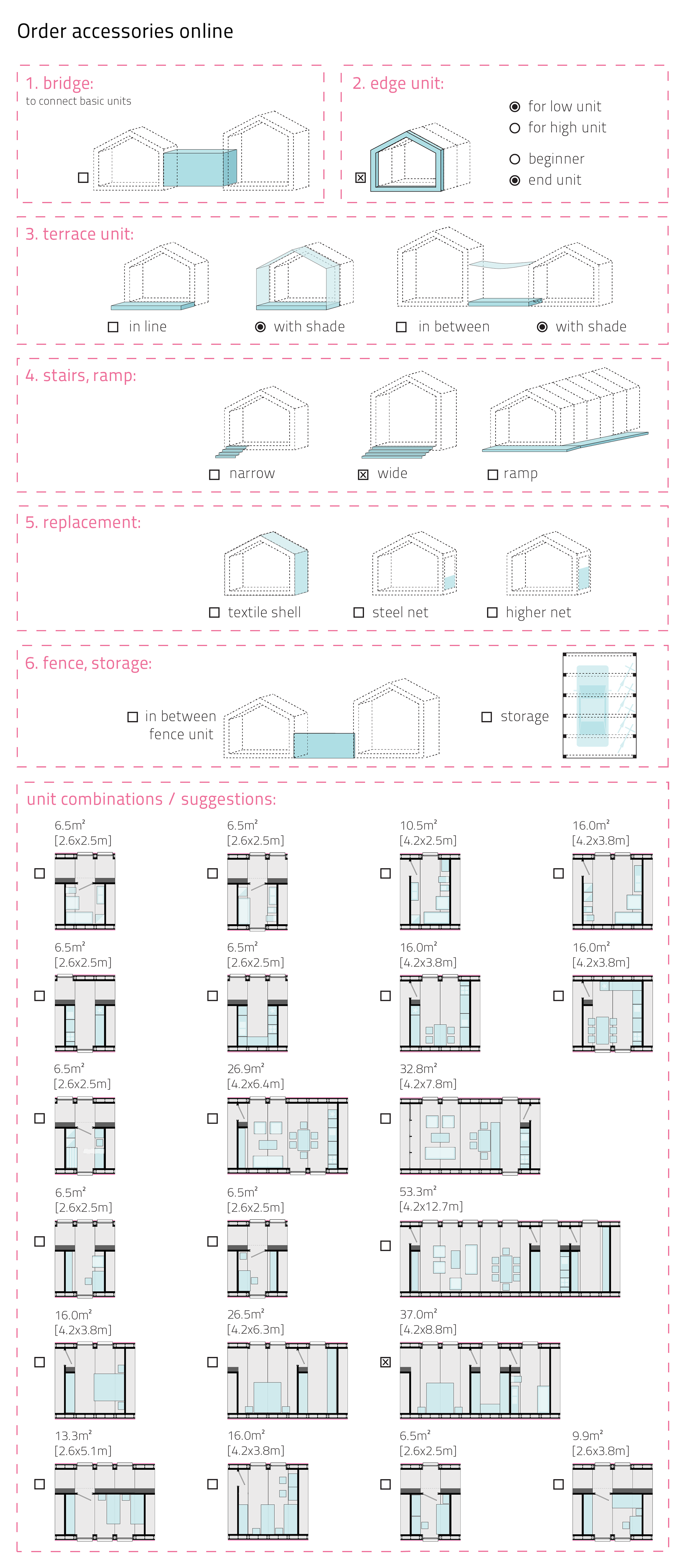 Consultants & Experts: Miklós Jancsó, Eszter Andor, Levente Filetóth, Dezső Hegyi, Sándor Greskovics, Lajos Gyurcsovics, Géza Kapovits
Special thanks: Laura Baróthy, Krisztina Bessenyei, Bogdán Funk, Gergely Hory, Ágnes Vigh