The students of the BME Doctoral School of Architecture had written and edited a collection of essays about 'Architecture and Education'. The complete book from articles through editorial design is the work of the current students and their professors. They celebrate the publishing with a self designed and constructed exhibition, see below.

The BME Doctoral School of Architecture offers a special doctoral course, for young practicing architects. During the first two years students are focusing on a thematic year-long research (two times), which helps them to learn and practice the common research methods, before the begin their own doctoral research. The compulsory topic of the last year was 'Architecture & Education'. The doctoral students combined the research of international educational practices with their own experiments (as tutors) to reach a unique, global input based local output.

The current book is a summary of the results of the last thematic year, mostly based on the essays and articles of the doctoral students. Divided into five chapters: 1. To Become an Architect; 2. Manual Techniques; 3. Studios and Courses; 4. Communication; 5. Creative Spaces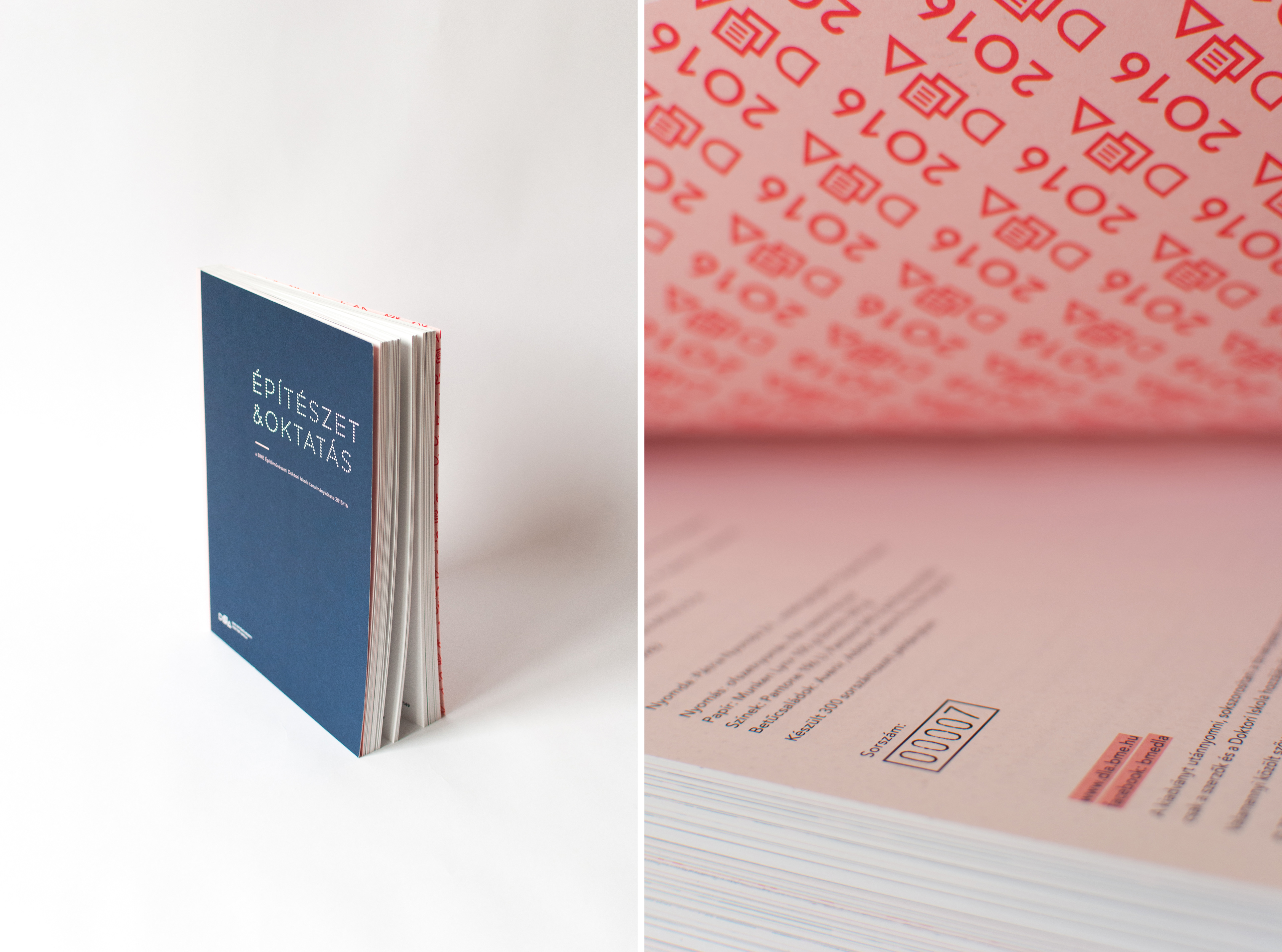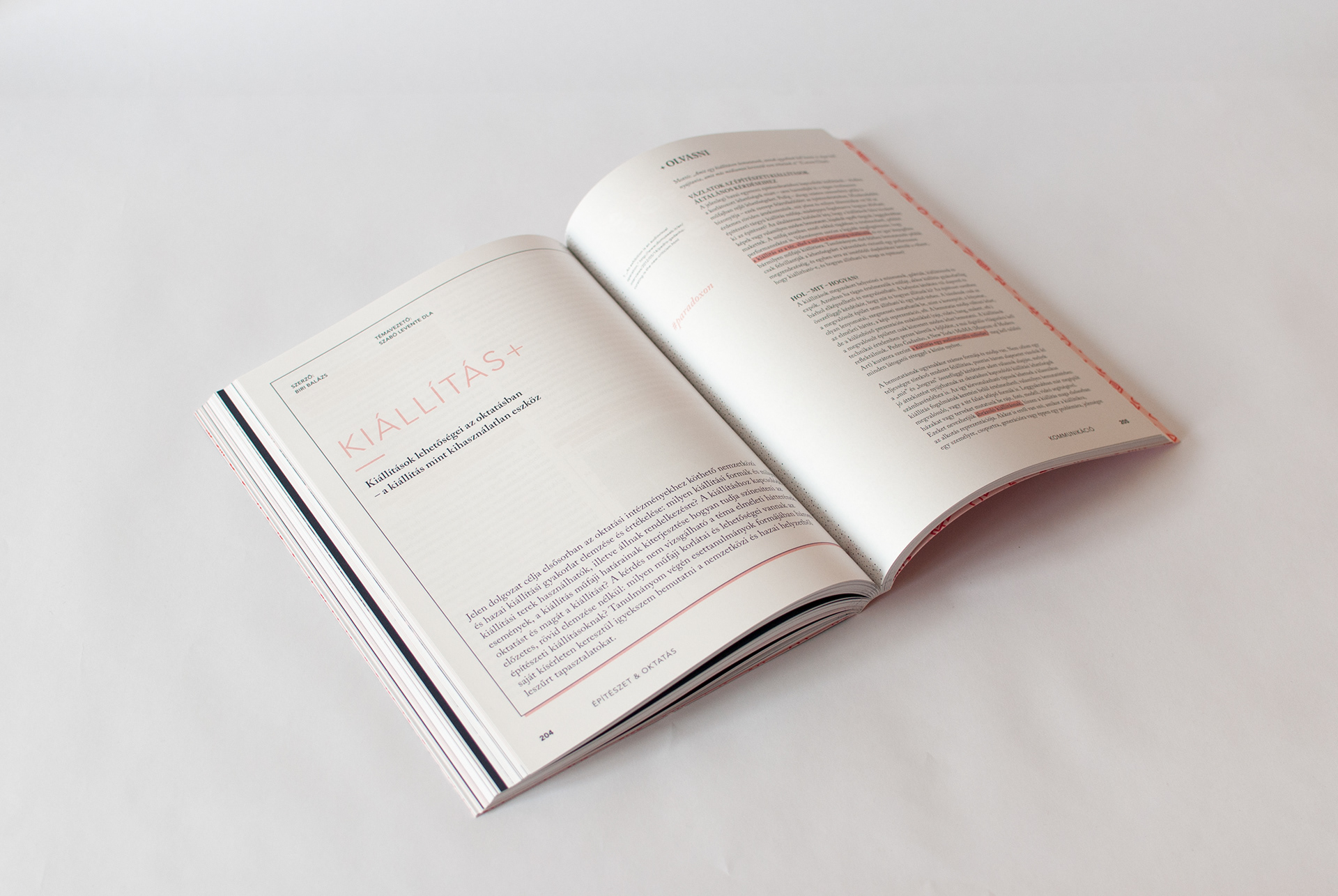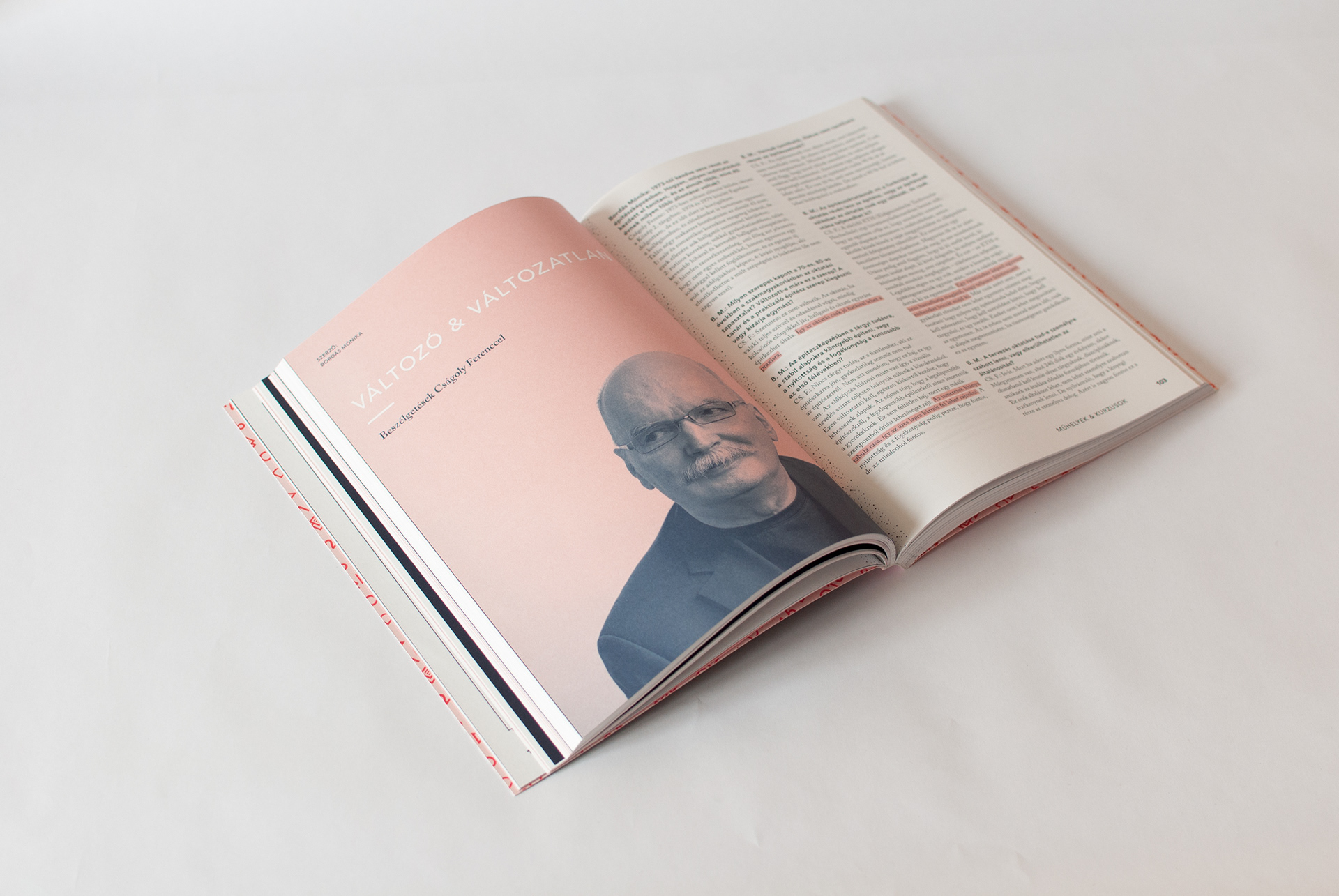 Book: a limited edition with 300 copies; each book was manually numbered with a numbering stamp
Printing: offset printing with embossed title on the cover with spot UV varnishing
Colors: Pantone 196 soft pink, Pantone 540 dark blue and Pantone 032 red
Paper: Munken Lynx 100g inside, cover Munken Lynx 300g. 
Editors: Béla Kerékgyártó, Levente Szabó
​​​​​​​
Authors/Exhibitors: András Beke, Balázs Biri, Mónika Bordás, Giap Thi Minh Trang, Zsuzsa Ilyés-Fekete, Miklós Jancsó, Béla Kerékgyártó, Péter Lassu, Dóra Máthé, Bettina Ónodi, László Radnóczi, Judit Skaliczki, Judit Soltész, Krisztina Somogyi, Péter Szabó, Tibor Tánczos, Gábor Tóth, Bence Török
Publisher: BME Doctoral School of Architecture, 2016