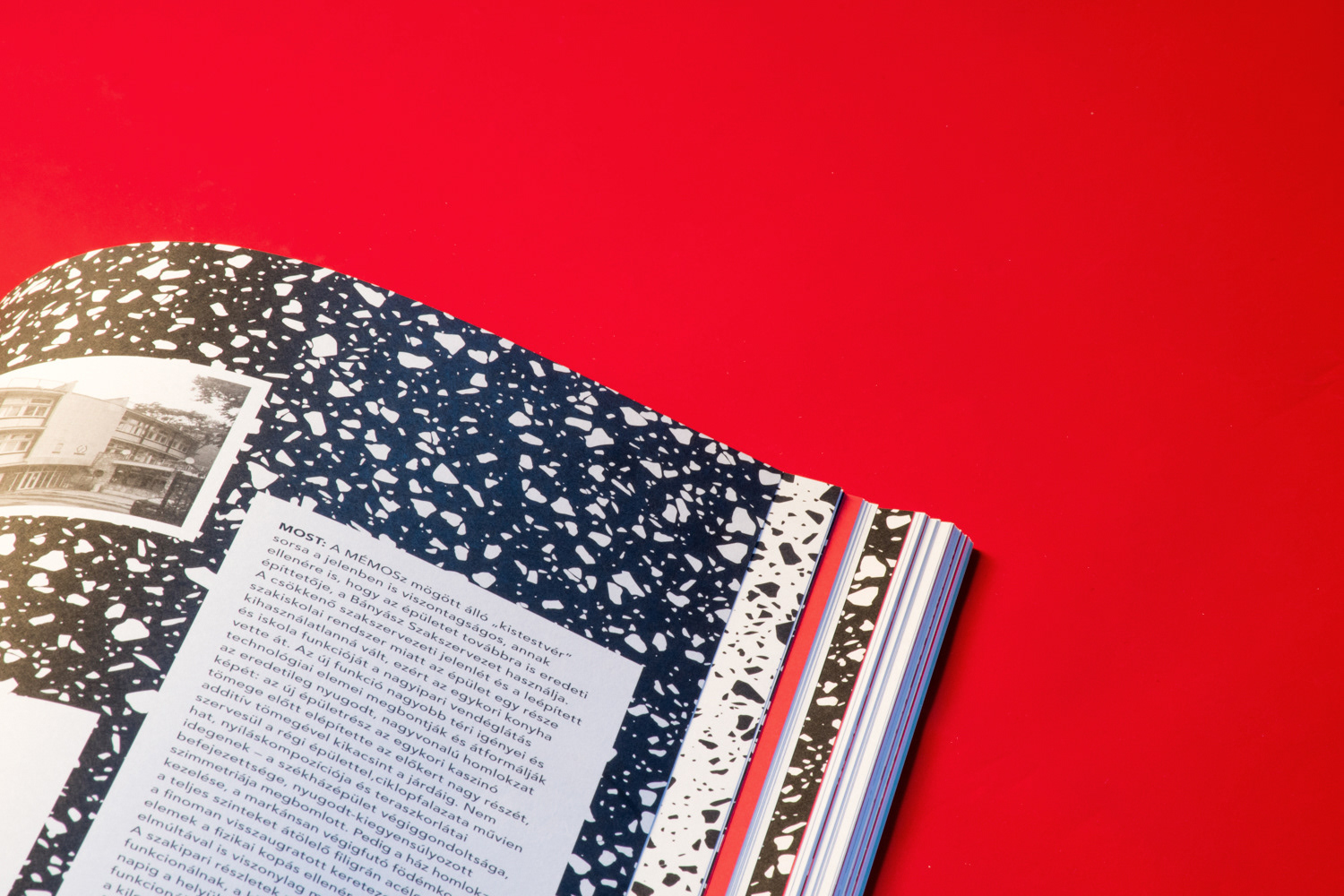 PROJECT DESCRIPTION
​​​​​​​
The second issue of the redesigned yearbook of BME Doctoral School of Architecture. 
This year (2016-17), the studies focused on the socialist architecture of the 60s and 70s in Hungary. 
The colours and patterns of the book reflect the architecture and ornaments of that age,
while the layout follows the rules of the previous issue.
EDITORS


Béla Kerékgyártó and Levente Szabó
AUTHORS 


Éva Bedecs-Varga, András Beke, Mónika Bordás, Zsuzsanna Géczi, Péter Haba, Gabriella Hurták, Ágnes Juhász, Dávid Kovács, Péter Lassu, Dávid Tarcali, Gábor Tóth, Domonkos Wettstein 
TRANSLATOR


Nóra Gaschler-Gyeviki
ART DIRECTION & GRAPHIC DESIGN


Dóra Máthé, Balázs Biri
SPECIAL THANKS


Ákos Polgárdi
PRINTING & BINDING 


Elektroproduct Kft. (epcnyomda.hu)
COPIES


limited edition of 300 copies, 
manually numbered by stamp on the last page
BINDING


softcover book with section-sewn binding
COLORS


black, red (Pantone 032U), green (Pantone 566U)
PAPER


Munken Lynx 100gsm, Munken Lynx 300gsm